Meet the NOTICENINJA Team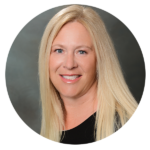 Amanda Reineke
CEO, Co-Founder
Amanda is an innovative leader in tax technology with over 14 years of experience in the field. She is a strategic thinker with a unique ability to develop strong, meaningful relationships with clients, prospects, vendors, and business associates. As the Co-Founder and Vice President of ANTS and now COO and Co-Founder of NOTICENINJA, Inc, she oversees the business operations, and as we like to put it, Amanda keeps the trains running on time.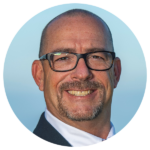 Rick Pinkerman
CPO, Co-Founder
With over 30 years of experience in the payroll and tax technology industry, Richard Pinkerman founded ANTS in 2008 to help payroll providers manage their tax notices. In 2020, NOTICENINJA was formed and consolidated with ANTS. Rick manages the direction and scope of the application as well as the daily operations for the company. Over the course of his career, Rick has developed over 300 enterprise applications to help corporate users be more productive and give management insight into their progress.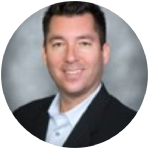 Robert Luzzi
VP Business Development
Robert has 3 decades of experience in Payroll, Tax, and the HCM market spaces.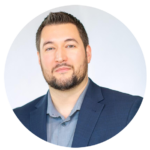 Dominic Holt
Fractional CTO
Dominic Holt is a CTO with Fortune 500, small business, and start-up company experience. He is well-versed in helping companies prepare for scale, growth, and investment. Dominic regularly performs technical diligence, technology selection, software architecture, and team mentoring for local San Diego companies as a Fractional CTO and works with many private companies as well as private equity and venture capital firms on a global scale.
The NOTICENINJA Origin Story
NOTICENINJA has been helping clients manage tax notices since 2008.
NOTICENINJA is a modern SaaS CRM for notice compliance. What began over a decade ago as a single process system has developed into an innovative, full-featured, scalable, and secure SaaS solution. We have been the industry leader in the notice compliance process for over a decade. NOTICENINJA solves compliance issues and provides solutions for our clients as they navigate the challenges presented by increasingly complex regulations, technology demands, and a more remote workforce. We developed our best-in-class technology through years of experience working with top companies. NOTICENINJA provides the next generation of compliance and notice support.
ANTS, the Agency Notice Tracking System, was our legacy system founded in 2008. ANTS provided specific software solutions focused on tax notifications, compliance, and automation. Our clients were large, fast-growing, high-volume payroll service providers located across the country. Experience with our clients led to the development of new features, processes, and procedures integrated into NOTICENINJA. For example, our clients needed an effective communication tool to connect geographically dispersed teams as they work through complex notification compliance processes.
Errors and miscommunication lead to costly penalties. NOTICENINJA allows for the avoidance of penalties by tracking changes and updates in notices, amended returns, and other related tasks. We also saw a world of changing employee needs and expectations. NOTICENINJA provides the operational innovations expected by today's tech-savvy employees to facilitate communication and connections.
The need has never been greater for companies to have a digitized, automated notice compliance solution. Regulatory changes, alternative ways to work among distributed workforces, increased notice compliance enforcement and penalties, and Federal and State agencies drive to raise tax revenue all drive NOTICENINJA's demand.
NOTICENINJA is trusted and used by many of the largest corporations and service providers in the world. We have revolutionized notice compliance on a global scale. Please let us know how we can help.
Board of Directors
Rebecca Harshberger
Board of Directors
"Entertainment Partners (EP) has relied on NOTICENINJA (AKA Agency Notice Tracking System) for over 10 years—it is a massive improvement to using a shared excel spreadsheet to track state and federal inquiries and notices. As EP grew and acquired companies, NOTICENINJA was a ready partner, growing and expanding to meet our changing needs. My favorite attribute is the transparency NOTICENINJA provides to tax management, our finance team, and our Big Four auditors."
Rebecca (Becky) Harshberger is the VP & Practice Leader, Payroll Tax at Entertainment Partners (EP) based in Burbank, California. She is a nationally recognized expert in state and federal payroll and employment taxation providing tax guidance for motion picture and television productions around the world. During her tenure (2003 to present), she has led implementation, reorganization and acquisition teams ensuring successful transformations in addition to managing employment tax, information reporting, and implementing state and federal legislative changes. Becky is a mentor, trusted advisor, and inspiring peer to those she works with and is considered a go to person for clients, executives, employees, and vendors. A member of American Payroll Associate's (APA) National Speakers Bureau, she is a frequent speaker and teacher at key payroll forums. She also co-Chairs both the APA Federal Issues Subcommittee and the APA Unemployment Insurance Workgroup.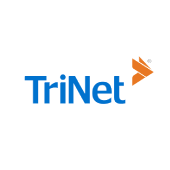 "We have come to appreciate the high level of personal attention that we have received from all contacts at NOTICENINJA, and Rupin is no exception. He has always been quick to address our issues, and his solutions are accurate, clear, and highly detailed. Thanks for everything the NoticeNinja team does for TriNet Payroll Tax!"
Bryce Thompson, FPC Sr. Pricing & Tax Systems Analyst TriNet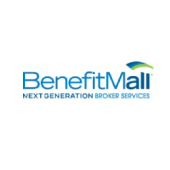 NOTICENINJA helps us to manage all of our tax notices on a daily basis. Thanks ANTS for making tax notice administration simple!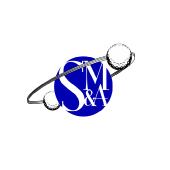 "NOTICENINJA has been an invaluable solution in managing the ever-increasing IRS notices our firm receives. Additionally, the price flexibility during COVID has been greatly appreciated! Would definitely recommend."
James Bicking, CPA, EA, MST Smith Mandel & Associates, LLC
Advisory Board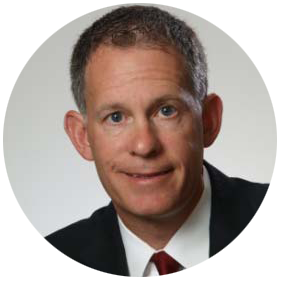 Scott Schapiro
Advisory Board
"Having worked with many Fortune companies as well as middle-market [ones] during my 25 years at KPMG, I understand the need for a notice tracker for payroll and other tax types as well."
Scott Schapiro is the founder and President of EX4 Payroll Tax Consultants, LLC. Prior to starting his own firm, Scott was with KPMG LLP for 25 years, a principal in KPMG's Global Mobility Services (GMS) practice for 17 years, and the Principal in Charge of KPMG's national Employment Tax practice for 12 years. With over 35 years of experience in the federal and state payroll and payroll tax arena, Scott is highly qualified to assist in all matters of employment taxation for organizations of all sizes and industry focus.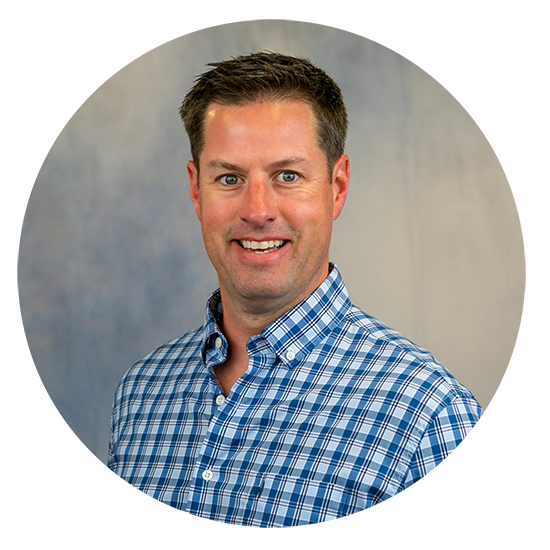 Jack Nolan
Advisory Board
Jack has built many lasting and trusted partnerships with employers and leading industry providers in his 20+ years with CIC Plus, a leader in employer compliance. He currently leads business development efforts leveraging his wealth of experience improving HR and payroll operations to support the changing needs of CIC Plus' large enterprise clients and partners. Jack is well known throughout the industry for his counsel on the latest industry developments and is a frequent speaker at industry events.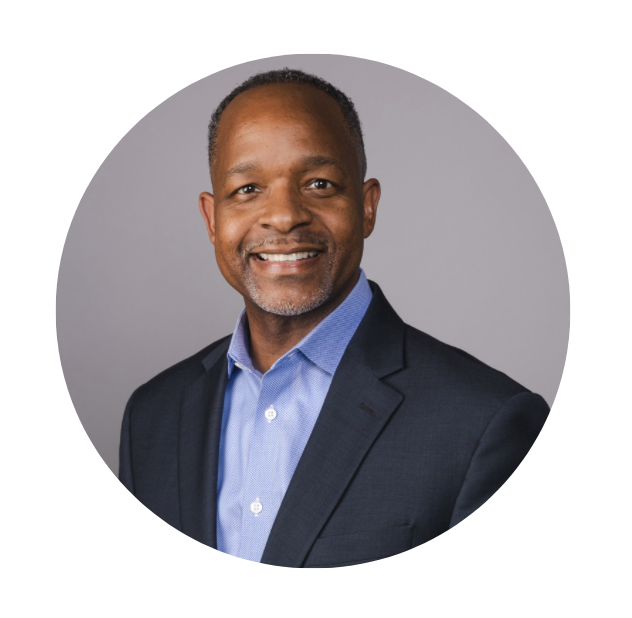 Dr. Martin Armstrong
Advisory Board
"Having managed over 30 mergers and acquisitions, coupled with leading the Employment Tax function for 4 Fortune 100 companies, I can attest that the NOTICENINJA software system is the most comprehensive and effective solution to manage the vast complexity of tax notice administration."
Dr. Martin Armstrong is the Vice President of Payroll Shared Services for Charter Communications, a Fortune 100 telecommunications company. He holds a doctorate degree in Business Administration, has written over 45 published articles and has extensive training in performance metrics, process improvement methodologies, change management, strategic tax planning, and mergers & acquisitions. Dr. Armstrong is a former Vice President, Board of Advisor, and current member of the American Payroll Association (APA). Additional appointments include the APA's National Speakers Bureau, Advisory Board Member for the Workforce Institute, Advisory Board Member for the Bloomberg Tax Payroll Administration Library, and Chair of the Wage & Investment Subgroup for the Internal Revenue Service Advisory Council (IRSAC).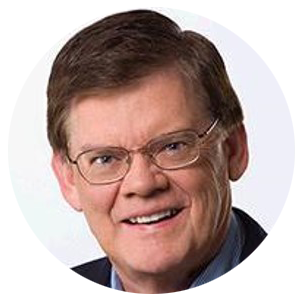 George C. Kenney
Advisory Board
"NOTICENINJA is a real paradigm shifter. They solve a big industry pain and shift the rules of competition."
George Kenney is founder and a Managing Director of Shepherd Ventures, a successful Tech, SW, and Life Sciences Fund. George has a strong technical background combined with extensive Wall Street and financial industry experience. As a catalyst for change, he has invented many technical and financial products. George founded 5 companies, 4 of which were successful. He has raised over 50 fundings for a broad range of technology and financial companies.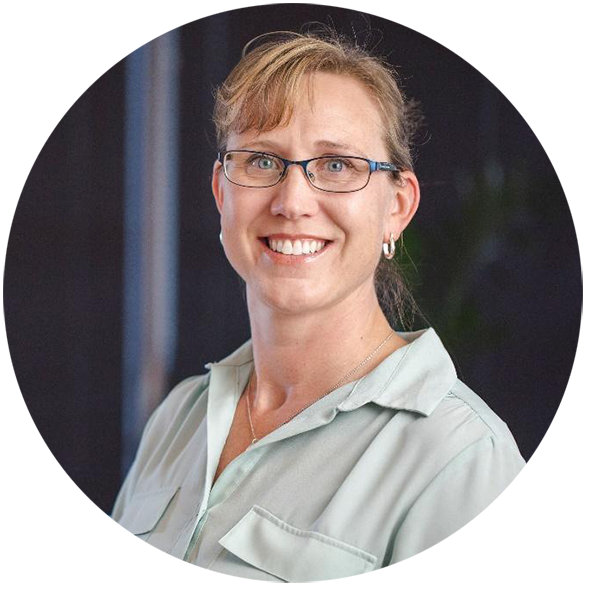 Melanie Haubner
Advisory Board
Melanie Haubner has had a broad range of responsibilities with Fortune 500 companies in the highly complex and regulated CPG industry. Her experiences include brand finance, sales finance, manufacturing finance, FP&A, operations finance, and procurement finance. She is currently a Finance Director with Danone North America and is accomplished in business analytics, process improvements, and helping cross-functional leaders succeed.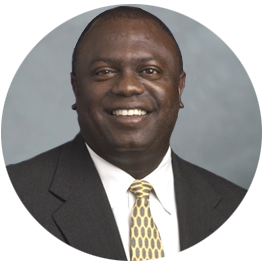 Adrian Anderson
Advisory Board
"After providing 30+ years of strategic mobility technology consulting services to many Fortune 500 companies, I continue to see a growing need for a cutting-edge regulatory notice tracking system in the marketplace."
Adrian is a retired partner from KPMG LLP with 30+ years of leadership in developing business services, cultivating professionals, advising clients, and incubating ideas to business solutions. The breadth and depth of Adrian's experience, skills, and core values combined with a vision for the "art-of-the-possible" uniquely enable Adrian to help companies grow and deliver world-class solutions and services.
Only as good as the support…
TRAINING & SUPPORT
We know our product is only as good as the support we provide to our clients. We have three ways to contact us (phone, e-mail, or submit a help tickets). Once you sign up we will contact you to setup a time to do a live training with you and your staff.
Schedule a training appointment.
Connected to our market…
MARKET FEEDBACK
We stay connected to the market by working closely with our clients to solicit feedback and by using their input to improve the NoticeNinja software. We also make use of our network of tax experts who provide updates and advice regarding industry changes. We regularly attend payroll and tax conferences around the U.S. to visit with clients and keep abreast of industry trends.
Contact us to learn more.