Meet the NOTICENINJA Founders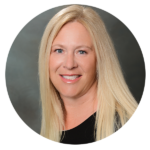 Amanda Reineke
CEO, Co-Founder
Amanda's leadership skills have been instrumental in creating a positive work environment at Notice Ninja. Her ability to motivate and inspire her colleagues has resulted in a strong and dedicated team that consistently delivers cutting-edge solution for tax notice management. Amanda's passion for technology and commitment to client satisfaction has established Notice Ninja as a trusted partner for businesses seeking to simplify their notice processes and reduce compliance risk.
Under Amanda's guidance, NOTICENINJA has become a household name in the tax technology space. Her unwavering commitment to quality and innovation has made Notice Ninja the leader it is today. Amanda's continued dedication to excellence ensures that Notice Ninja will continue to push the boundaries of what is possible in the tax technology space, driving progress and innovation for years to come.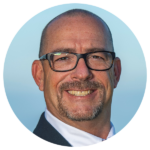 Rick Pinkerman
CPO, Co-Founder
Rick's commitment to customer satisfaction has been essential to Notice Ninja's success. His focus on meeting client needs and building a dedicated customer support team has earned the company a reputation for delivery, outstanding service and support. Under Rick's leadership Notice Ninja has expanded globally and become a trusted partner for businesses of all sizes thanks to his entrepreneurial spirit, business acumen, and ability to identify new market opportunities and develop strategic partnerships.

Rick's vision for NOTICENINJA extends beyond the tax compliance industry, as he constantly seeks new ways to drive innovation and expand the company's offerings in other compliance-related areas. His leadership and dedication to innovation and excellence have been critical to the evolution of ANTS into NOTICENINJA, a leading SaaS CRM for notice compliance. With Rick at the helm, Notice Ninja will continue to thrive and push the boundaries of what is possible in the field.
The NOTICE
NINJA
Origin Story
NOTICENINJA has been helping clients manage tax notices since 2008.
NOTICENINJA has a rich history and has been at the forefront of the notice compliance industry for over a decade. The origins of NOTICENINJA can be traced back to ANTS, which provided software solutions for tax notifications, compliance, and automation. The company has evolved over the years and now provides a comprehensive and innovative solution that helps clients navigate the challenges posed by complex regulations and technology demands, while also providing the operational innovations that today's tech-savvy employees expect.
NOTICENINJA provides a modern SaaS CRM for notice compliance and is trusted by many of the world's largest corporations and service providers. The company's focus on avoiding costly penalties through the tracking of changes and updates in notices, amended returns, and other related tasks, has made it an invaluable resource for clients. The digitized, automated notice compliance solution offered by NOTICENINJA is increasingly in demand due to regulatory changes, distributed workforces, and the drive by Federal and State agencies to raise tax revenue.
If you are interested in learning more about NOTICENINJA and how it can help you and your company, feel free to reach out to the company for additional information and a demo.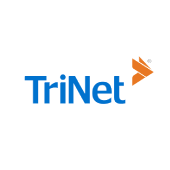 "We have come to appreciate the high level of personal attention that we have received from all contacts at NOTICENINJA, and Rupin is no exception. He has always been quick to address our issues, and his solutions are accurate, clear, and highly detailed. Thanks for everything the NoticeNinja team does for TriNet Payroll Tax!"
Bryce Thompson, FPC Sr. Pricing & Tax Systems Analyst TriNet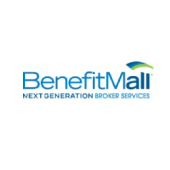 NOTICENINJA helps us to manage all of our tax notices on a daily basis. Thanks ANTS for making tax notice administration simple!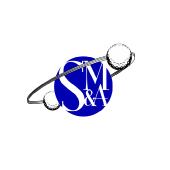 "NOTICENINJA has been an invaluable solution in managing the ever-increasing IRS notices our firm receives. Additionally, the price flexibility during COVID has been greatly appreciated! Would definitely recommend."
James Bicking, CPA, EA, MST Smith Mandel & Associates, LLC
Only as good as the support…
TRAINING & SUPPORT
We know our product is only as good as the support we provide to our clients. We have three ways to contact us (phone, e-mail, or submit a help tickets). Once you sign up we will contact you to setup a time to do a live training with you and your staff.
Connected to our market…


MARKET FEEDBACK
We stay connected to the market by working closely with our clients to solicit feedback and by using their input to improve the NoticeNinja software. We also make use of our network of tax experts who provide updates and advice regarding industry changes. We regularly attend payroll and tax conferences around the U.S. to visit with clients and keep abreast of industry trends.